Blue Crystal Pool Service
|
Katy,
TX
77450
|
Pool Services in Katy, TX
Welcome to Blue Crystal Pool Service! Many of our loyal customers might say our pool services live up to our name. When a pool is a little green, we turn it crystal clean. Through advanced pool cleaning methods and outstanding customer service, we are your all-in-one solution.

Give us the chance to service your pool. Your first month includes a 100% money-back guarantee, no questions asked. We are excited to earn your satisfaction.
Free Estimate
"AWARDED AS THE BEST POOL SERVICES
IN KATY & MEMORIAL, TX"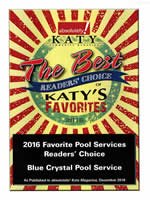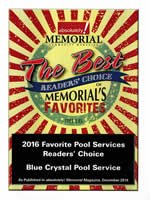 How Do We Do It?
Blue Crystal Pool Service uses the latest pool route manmagement program to submit digital reports to your email. Each report includes:
Pool Chemicals
Chemistry Rundown
Maintenance Equipment Lists
Better Communication
Notifications Of Job Completion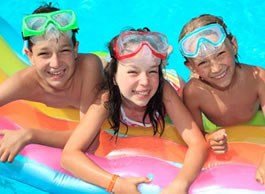 Our Satisfaction Guarantee
If our regular weekly premium service customers are dissatisfied with pool services, let us know within 24 hours. If you do, we will reclean it for FREE. In addition, a reclean can help us identify what your pool needs for future cleanings.

When you report an issue to us within 24 hours and we cannot reclean your pool, you will receive a full refund!

Speak To A Technician
To speak to a technician at Blue Crystal Pool Service, complete the form below or call (832) 712-1942. We can address emergency issues on a 24/7 basis!
Thank you for contacting Blue Crystal Pool Service. Someone will be in touch with you as soon as possible.
There was an error submitting the form. Please try again.